Starting this October, the Britannia Mine Museum is offering a bounty of Fall activities, kicking off with the return of its Ore and Orcas exhibit from now to February 2024, the launch of the Land of Thundering Snow exhibit from October 6th to April 1st, 2024, and three weekends of Spooktacular Halloween fun on October 14, 15, 21, 22, 28 and 29th. The Museum's Spooktacular Halloween is full of family-friendly chills and thrills with the secret contents of its Cabinet of Curiosities unsealed, releasing a mysterious creature down into the depths of the Underground Tunnel.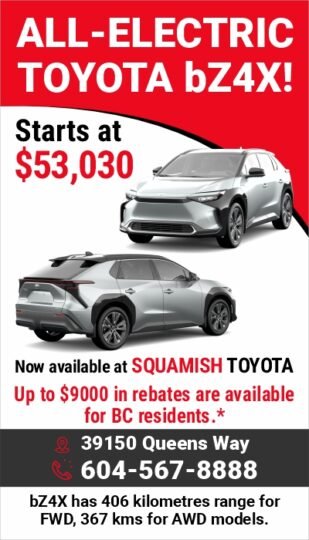 Join a "Monster Tracker" on an underground quest to find this creature, visit the "Terror Lab" and explore a collection of real sea creature specimens and come face to face with remnants of "sea monsters". These eerie specimens will challenge your understanding of the natural world and leave you in awe of the mysteries that lie beneath the waves. And if that doesn't spook your interest, check out some explosive pumpkin science experiments!
As we head into the cooler fall and winter season especially in the mountainous Sea to Sky region, the travelling Land of Thundering Snow exhibit is visiting the Britannia Mine Museum from the Revelstoke Museum and Archives from October 6th to April 1st, 2024 so we can learn more about the history, safety and dangers of avalanches in Canada.
Propelled by gravity, snow avalanches are releases of snow that rush downhill in steep terrain, altering the landscape and ecosystem as they pass. The unimaginable power of an avalanche carves new patterns into the landscape, and becomes fresh ground for species of plants and animals that thrive in slide paths. The exhibit also emphasizes the impact that avalanches have had on human settlement, migration, travel, and transportation.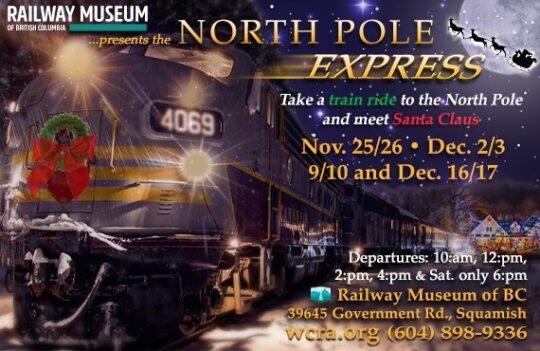 Also inside the Museum's "Terror Lab" from October 1st to February 2024, the Museum is bringing back "Ore and Orcas: The Remediation of Howe Sound/ Átl'ka7tsem", a dynamic visual exhibit showcasing the O120 Orca bone display and other marine specimens, to shine the light on the remediation of the Howe Sound marine ecosystem. The O120 Orca bone display is the only travelling killer whale skeleton in the country and the only offshore killer whale used for educating people about marine conservation and the plight of whales in B.C. waters.
The "Ore and Orcas" exhibit is an educational partnership with the Strawberry Isle Marine Research Society (SIMRS), the Beaty Biodiversity Museum and the Porpoise Conservation Society. The exhibit will educate visitors on the mine's history – including the impacts of pollution and subsequent remediation, recovery and protection with the EPCOR Water Treatment Plant – through the lens of its impact on the Howe Sound food chain.
"This fall, we are so pleased to showcase a number of seasonal educational exhibits to the Britannia Mine Museum to not only add to our Halloween festivities, but also explore a number of topics that are relevant to our Sea to Sky region," says Heather Flynn, Assistant Curator at the Britannia Mine Museum. "We live and work in the mountainous Howe Sound/Átl'ka7tsem region, also known as Canada's 19th UNESCO Biosphere Region, and the remediation of Howe Sound is part of our history and legacy at the Museum. It's important for us to continue to educate visitors of our past, as well as share the important lessons learned about protecting and keeping our environment sustainable."