By Gagandeep Ghuman
Published: April 20, 2012
B.C. school teachers have voted 'decisively' to continue with their ongoing struggle with the provincial government, taking it up a notch with refusal to take part in co-curricular activities.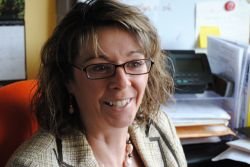 In a press release, BCTF said 73 per cent of its members voted to withdraw from co-curricular activities such as doing committee work at the school level, running clubs, coaching sports teams, or involving trips that include overnight supervision.
In a province-wide vote conducted in the last week, a total of 21,625 teachers voted yes and 7,846 voted no.
Lambert acknowledged that the vote was emotional for teachers because the decision to withdraw from extra-curricular activities is so wrenching.
"We know this will mean the loss of some highly-valued activities, and we sincerely regret that. But we have to look at the bigger picture and the longer term," she said.
Lambert said the decision sends a powerful message to government that they must rethink Bill 22, listen to the concerns of teachers, respect our rights, and invest in services to students.
"Teachers are united in opposition to this terrible piece of legislation, the twentieth bill passed by the BC Liberals since 2001 targeting teachers' professional and labour rights. We simply have to take a strong stand."
But withdrawal from voluntary services isn't the only plan of action for BCTF.
BCTF calls for other actions: mounting a public awareness campaign to educate British Columbians about the impact of Bill 22 and to mobilize opposition to it; the possibility of another future vote on a full withdrawal of services.
BCTF also want to mobilise its cadres to kick out the liberal government and bring in a new government that will repeal Bill 22.
Lambert said Bill 22 virtually wipes out class-size and composition limits.
Coming into a school year when public education will face a $100 million funding short fall, learning conditions will undoubtedly suffer. "How can anyone teach to individual student needs under such conditions?" she asked.  
Lambert said that one of the most corrosive elements of Bill 22 for teachers is its mock mediation process. "It adds insult to injury by requiring teachers to be complicit in the stripping of basic rights and protections in our collective agreement," Lambert said.
The BCTF has made application to the Labour Relations Board to quash the appointment of Dr. Charles Jago as mediator due to clear apprehension of bias.
The teachers are awaiting a ruling on a government challenge of the LRB's jurisdiction before a decision can be made on the substance of the complaint.