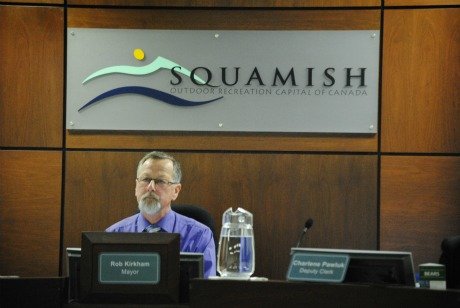 By Gagandeep Ghuman
Published: May 16, 2012
The District of Squamish has paid $21,961 to settle legal claims filed against it in 2010, and 2011.
But if this strikes as a small sum, it is, because it's only a sliver of information the district has released on its legal claims.
The $21,961 is for claims not handled by the Municipal Insurance Association of BC to which district pays a deductible to settle claims on its behalf.
MIA provides liability insurance coverage to over 150 municipalities and regional districts.
The information about legal claims was obtained by a Freedom of Information request by the Squamish Reporter.
The district also didn't disclose the total amount of money it paid to lawyers. That information is protected by privilege, and can't be divulged, it claims.
The district also refused to reveal how much it paid to John Davey, Anthony Routley, Nancy Routley, and Yasmin Heufschild to settle a legal claim.
The above mentioned four had launched a law suit against the District of Squamish for $899,000 in 2010, claiming a district manager was in a conflict of interest situation with the project opponents.
They had filed a statement of claim with the Supreme Court of B.C. alleging the community development director Mick Gottardi "was the prime mover behind every attempt to identify and/or act upon a possible objection to the project."
His objection to the project, the four claimed, hinged on his protection for his "paramour," Maxine Milligan, who objected to aspects of the project.
The Squamish Reporter has learned the district paid a considerable sum of money to settle the law suit, but the district says the information can be obtained only from the Municipal Insurance Authority.
The legal claim often comes with a confidentiality agreement, which bars those who have received the payments from speaking.
When contacted, John Davey refused to comment.
"I have nothing to say," he said.         
The district pays a deductible of $25,000 for eligible claims to MIA.
When contacted, the CEO of Municipal Insurance Authority, Tom Barnes, said the information can't be shared.
The Reporter is now trying to find the details of that particular legal claim with the Municipal Insurance Authority through an FOI.