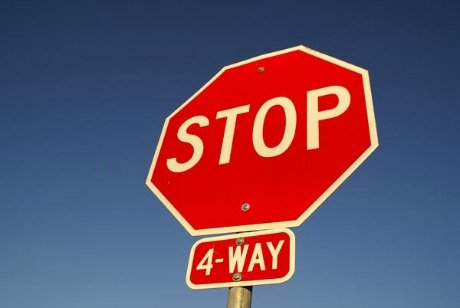 Following a tragic accident that claimed the life of a local women, residents have demanded a four-way stop sign on Government Road.
By Gagandeep Ghuman
Published: Nov. 17, 2012
District of Squamish has placed traffic counters on Government Road just south of the intersection, and on Depot Road east of the intersection.
The move comes after a tragic accident at the intersection claimed the life of a local woman on Nov.2
The two-vehicle crash happened at about 3:30 p.m, killing the woman while the male driver was airlifted to Vancouver General Hospital with serious, but not life threatening injuries.
District spokesperson Christina Moore said the traffic counters will measure volume and speed at all times of the day.
"It will help the district to understand traffic and driver patterns approaching the intersection," she said.
The RCMP is conducting an in-depth investigation into this accident.
The district plans to use this investigation to guide our actions and review of the traffic management plan at that intersection
It is imperative we look at the facts, and then determine a need for additional traffic safety measures, she added.
Sgt. Wayne Pride said investigators are looking at excessive speed and any possible impairment as factors, a standard procedure in such accidents.
The vehicles will be mechanically inspected and any/all potential concerns with impairment evaluated, in order to either confirm or rule out such contributory factors, Pride said.
The accident has spurred calls for more four-way stops on that intersection, and in the neighbourhood.
Squamish resident Shaylene Gulliman said it would make sense to have a four-way stop at every intersection.
"Having one on such a busy street coming directly off the highway is a must," Gulliman said.
Speaking on Facebook Squamish Speaks, another resident, Frank St-Amand, said the intersection is unsafe because a driver has to move ahead of the centre of the intersection to make a turn.
Brackendale Owners and Tenants Association's Stephen Perron said a few intersections in Squamish could use more traffic control, whether four way stops or traffic circles.
"I don't believe adding four way stops or a traffic circle diminishes the experience or quality of the neighbourhood," he said.
An ICBC study in Squamish revealed the intersection of Cleveland and Highway.99 was the most dangerous intersection.
The intersection saw 130 collisions between 2005 and 2009.
There were 34 collisions reported in the same period between Buckley and Cleveland Ave.
There were 17 collisions reported at the intersection of Garibaldi Way and Government Road.
Here are the top 5 collision spots and the number in Squamish, but keep in mind the data is three years old.
1. Buckley and Cleveland: 34
2. Cleveland and Pemberton: 13
3.  Garibaldi and Government Road: 17
4.  Government Road and Mamquam: 14
5.  Highway and Depot: 19