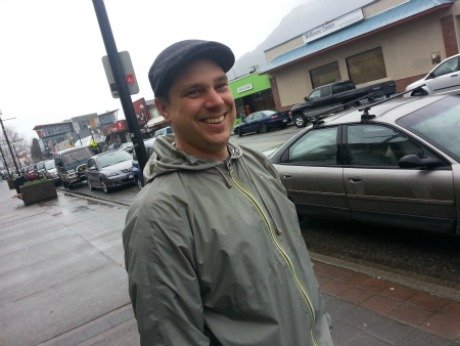 By Gagandeep Ghuman
Published: April 6, 2013
For the last five months, a 15-year-old bylaw has stood between Michael Paul and his dreams.
Part of a new wave of young entrepreneurs, Michael Paul and his partner Sarah Fenton want to set up a mobile wood-fired pizza cart in Squamish.
It's an idea that took roots when Paul first tasted the Neapolitan style pizza in Slovenia.
Paul was 14 then; since then, the idea has echoed through his mind several times.
Now, several years later, he plans to make his dream come true in Squamish.
And he is hoping the district will share his dream.
The obstacle is the Portable Food Vending bylaw, which allows only five food carts in the municipality.
Established in 1997, the regulation was meant to ensure portable vending meets health regulations, enhances commercial areas, and keeps sidewalks and streets enjoyable and safe, said district spokesperson, Christina Moore.
But is there enough flexibility in the bylaw to allow for one or two more entrepreneurs?
It's a possibility, says Moore.
The Business Licence Bylaw needs to be updated and reviewed, including the sections pertaining to Portable Food Vendors.
"The district has received numerous inquiries about Portable Food Vendor licences and we recognize there is interest in this type of business," Moore said.
Development Services staff have begun work to review best practices in other communities, however a formal bylaw review process has not yet officially launched, she added.
Paul, meanwhile, is confident the district will share his vision and amend the bylaw to allow more vendors.
"They are saying we will help," he says.
Last month, the Reporter wrote about day care provider Gabrielle Livsey, whose case illustrates how the municipal hall can be a force of good when it acts swiftly and without delays.
A middling little restriction removed by the district two years ago has helped the home care provider expand her business.
"The change in the bylaw helped me and will help other community members," Livsey said.
In her case, the district had amended the Home Occupancy Zoning Bylaw that restricted family child care from operating in town homes, condominiums and apartments.
While entrepreneurs present a test case to the district, it won't be the first time Squamish will take a look at some of its archaic bylaws.
Last year, the district also passed a motion to amend the utility rate bylaw that to ensure home based businesses are not billed outside of their residential uses.