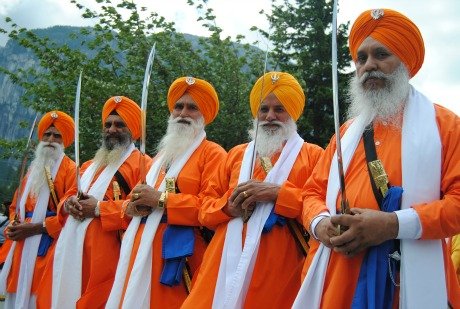 By Bronwyn Scott 
Published: June 21, 2013
Squamish's Sikh community is getting ready to host its eighth Sikh parade on Saturday, June 22, an event that had 2,000 participants in 2012 and keeps getting bigger every year, according to the organisers.
The parade marks the martyrdom of the fifth Guru, Guru Arjan Dev Ji, who lived from 1563 to 1606 and is known for compiling the written works of past Gurus and saints into the holy scripture.
To honour his death members of the Sikh community will share food and beverages with everyone in downtown Squamish.
"We are just celebrating what he  (the Guru) did for us," said Makhan Sanghera, the Squamish Sikh Society president.
All the snacks and drinks are free for anyone who joins in on the festivities.
"Nobody can charge anything . . . . They can eat as much as they want," he said.
It's not just the Squamish Sikh community taking part. Bus loads of participants will be driven in to town from all over the lower mainland,  Sanghera said.
He said it's an open invitation to everyone and hopes the commuity will come out and partake in the food and the culture.
The street parade through downtown Squamish will start at 10:00 a.m. and continue until 2:00 p.m. There will be short readings and verbal presentations at the Pavilion Park.