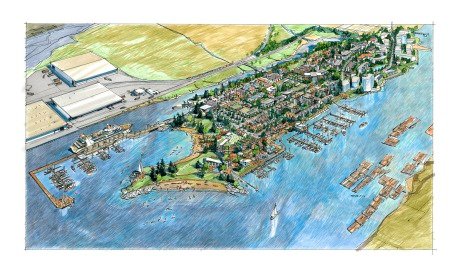 By Gagandeep Ghuman
Published: July 27, 2013
SODC added another coat of red to its balance sheet this year, putting $817, 079 more towards its outstanding debt.
The new SODC debt is now $9, 416,314.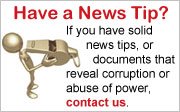 It paid just over $200,000 in operational expenses, salaries, office supplies, etc, while the rest was spent on 'development costs', although in this case, the cost is clearly more visible than development.
SODC also paid an annual interest of $50,347 on its long term debt.[manual_related_posts]
In March this year, SODC informed the community it had received multiple responses from local, regional and international companies.
"We now have the difficult, but exciting task of choosing the right partner for the community of Squamish," said Bill McNeney at that time.
Five months later, nothing much has changed.
SODC manager Jonathan Silcock said the transaction process is actively moving forward.
"I can't share any specifics on numbers, names or status at this point," he said.
Silcock said more information will be available in the fall, but tongues are already wagging about who might get control over SODC.
According to some sources, two well-known developers from Vancouver and Squamish, both with previous developments in Squamish, are vying for the ownership of the Oceanfront land.
It's not hard to imagine how a bourgeoning debt, public impatience, and a poor real estate market conditions could all be used as leverage by any developer to get a favourable deal.
Still, considering the debt, that would be a best case scenario.
The worst case scenario is if there are no takers.
That is when the taxpayers are on the hook for millions of dollars in debt.
And with the debt guaranteed by district, it can affect the district borrowing capacity, which is crucial to fund capital projects.
The SODC loan repayment structure is such that the repayments and their timing are compressed within a three year period. 
A maximum of 25 per cent of district revenue can be used to service debt.
When SODC debt repayments are added to what the district has to pay annually to service its debt, the number exceeds the 25 per cent minimum.
 "When we have to come up with that money, it really eats into our borrowing power," says Joanna Greenlees, the district chief financial officer.
The first principal payment of $3 million is due in June next year.