VISUALS president Kate Rurka talks to Gagandeep Ghuman about the first ever Squamish Art Crawl, a showcase of artistic talent in Squamish, from Aug. 3 to Sept. 22.
—
Q. Can you explain the Squamish Art Crawl?
A. The art crawl is a seven week event to promote visual artists in our community in a rather unusual format, I think. Basically, we match a business with an artist for seven weeks and people can come and look at what we have to offer, they can visit these venues at leisure, and generate some sales for businesses and the artists. I really can't think of a better scenario than that, where you have businesses getting repeat business, and artists are profiled.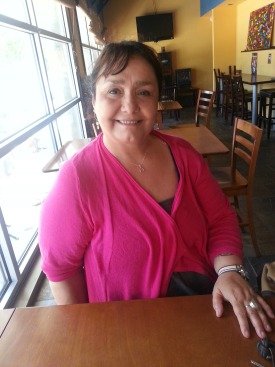 We have two weekends of studio tours, and we have 14 personal studios that the artists will open their doors to and people can visit and see the artist's process, have conversations, and also purchase art from those studios.
"We have amazing talent in this community."

Q. When does the art crawl start and how is it structured?
A. It starts on August 3, and we have our first weekend studio tour where  you can go to the personal studio of the artists in their homes, and you can visit all the 26 venues which will be transformed and have original works of art hanging in each one of them, and we will provide a passport.
Once you fill the passport, you are eligible for a draw, and we have artists who have donated some pretty brilliant art as prizes. The art crawl continues on till Sept. 22.
Q. What kind of art will be showcased?
A. Oil paintings, jewelry, stain glass, photography, mixed media, collage, and steam punk, an art form that is really sweeping the world right now, it's about recycling and reusing old pieces of fabric, ceramics, glass and transforming it into something new.
Q. Can you name some venues?
A. Greg Gardner GM, Chances Casino, the Farm, the Adventure Centre, Portico Gallery, the Artisan Gallery, Coffee Tree Café in Valleycliffe, and Cleveland Ave venues.
Q. What would be some interesting things to look out for?
A. One would be Linda Wagner's show at the Farm on Mamquam Road. She has been a professional artist for 30 years and she has a plethora of work, she is very accomplished and does water colours like I have never seen before.
Q. Why should art crawl matter to the community?
A. We have an amazing talent in this community, and we really need to honour and respect that and appreciate what it can do for the community.