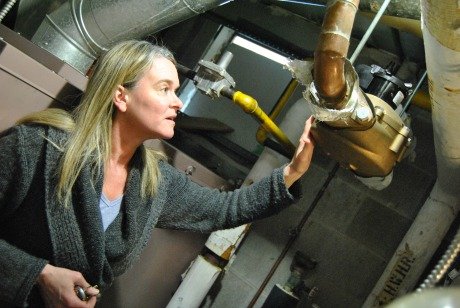 By Gagandeep Ghuman
Published: April 5, 2014
All along, District of Squamish has made us believe that water leakage is high in Squamish because of our aging infrastructure.
It even did a report in 2010 that said 86 per cent of Squamish's underground pipes are leaking.
But now, a new district report is revising its earlier position and shifting the responsibility of the water loss on the consumer.  
In a recent report, this is how the district has revised its statement.  
"It was thought that a portion of the district's high water consumption was due to leaking infrastructure."
"However, through subsequent analysis, it is thought that the water consumption issue is related to high outdoor water usage during the summer months."
District spokesperson Christina Moore said Squamish has seen water usage spike from 700,000 litres a day to 16,000,000 litres a day.
She said the district doesn't want to downplay the leakage aspect, but the outdoor usage is a 'very significant' factor.
"High usage in the summer is taxing our system the most and is driving the need to develop additional water system capacity," she said.
In 2010, water use per capita in Squamish was 35 per cent higher on average than the rest of Canada. The national average, for instance, was 510 litres per person per day, while an average person in Squamish was using 688 litres per day.
As mentioned above, the district now seems to think it's because of high outdoor water use, but with water leakage also a factor.
The district claims it was able to reduce the water consumption by 11 per cent despite a growing population, but summer months pose a challenge.
Lack of a water metering program, however, means the district can't precisely quantify how much water is leaked.
And the district says the exact quantity of leakage can't be assessed due to lack of a metering program.
District has toyed with the idea of installing water meters, but capital and operating costs can be quite high.
There are some industrial and commercial businesses that have water meters installed, but to have universal water metering would cost $8.9 million spread over five years.
The annual operating cost would be $700,000 to operate such a water metering system. It amounts to $1100 per user, not including financing costs.