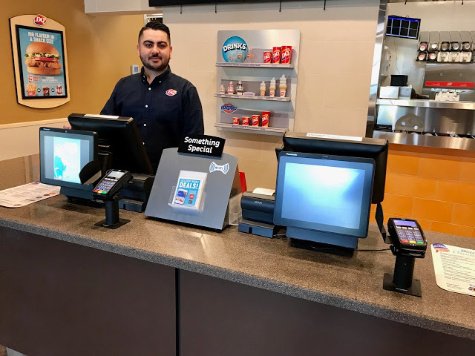 When are you opening?"
Ranvir Arora, the owner of the Dairy Queen Grill & Chill in Business Park in Squamish, has heard that questions several times in the last few months in Squamish.
Arora finally has the answer. DQ will open next week, Wednesday, July 3, from 10 am to 10 pm. It will also be the beginning of an exhilarating journey for Arora, who first started the process of buying the franchise two years ago.
But the kind of anticipation Squamish has shown for DQ has made it all well worth the effort, he says. He is elated as well as pleasantly surprised at how eagerly Squamish had been waiting for the store to open.
"It is just amazing. I wear a Dairy Queen shirt, and wherever I go, people have been stopping me and asking me about the opening. I'm really thrilled and excited to be in Squamish and really looking forward to serve this community," he said.
Son of immigrant doctors from India, Ranvir Arora, 25, was earlier working in Vancouver before an opportunity to own a restaurant in Squamish came up.
Since then, he says he has been as eager as Squamish to open the restaurant. "From the phone calls and the Facebook messages, I know Squamish is very excited about this and I'm equally excited to be in this amazing community," he said.
Dairy Queen, he said, will be a 56-seater restaurant, with a drive-thru and a patio. The 3,253 square feet restaurant is located at 1257 Commercial Way, across from the Home Depot, in the Squamish business park.
"I and my team to welcome the community with open arms next week. We are really thrilled and excited to be in Squamish," Arora said.