District crews will soon start working on reinstating and doing slope stabilization work on the Mamquam Road.
The location of this work is on the upper Mamquam Road, south of the junction with Quest University.
Construction begins next week and is expected to last approximately five weeks.
Once the work was complete, the road would re-open to bikes and pedestrians and would remain closed to public vehicle traffic, said district communications manager Christina Moore.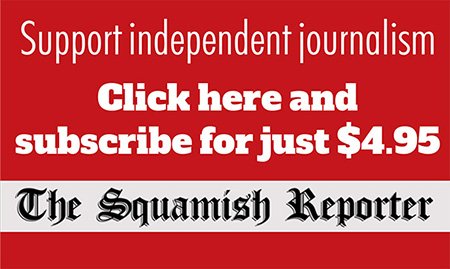 Moore said it would be available as a one-way emergency route from the Highlands, and industrial traffic could also seek permission to access it for one-way traffic.
In February this year, the district had issued an advisory asking residents to avoid the road.
A section of the Mamquam Road had also slid away during a winter storm in late January of 2018, and the road had to be closed due to steep embankments that made it dangerous for vehicles to each another.
Last month, district had issued an RFP for landslide slope stabilization and road reinstatement.
In May, developer Bob Cheema proposed a new access road from Highway 99 to the Garibaldi Highlands as a "common sense solution".
He is proposing a second access road from Highway 99 along Dowad Drive to the Highlands.