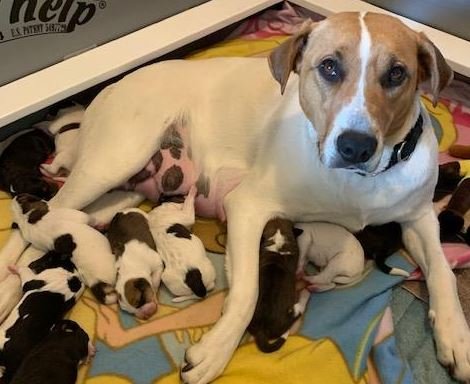 In an effort to relieve some of the financial hardships that COVID-19 might be inflicting upon pet guardians, BC SPCA Sea to Sky location has expanded its outreach services.
The outreach services include pet food bank programs, emergency animal boarding as well as existing spay and neuter programming.
"We understand how important pets are in our lives and how important it is to keep families together, no matter the hard times or challenges that people are dealing with," says Krista Unser, manager, Sea to Sky SPCA.
"By providing these types of services, we can prevent pets coming into our care and instead remaining with the people they love the most."
The expansion of the location's services has brought relief to residents such as , Nick, for whom the service came just at the right time for his dog, Cloudy.
Unser said they first met Cloudy and Nick a few months ago when SPCA staff dropped off pet food and supplies for them.
"Cloudy was pregnant and we assured Nick we would be able to provide support through our low -income spay/neuter program once the puppies were born," Unser said.
According to Unser, shortly after their first meeting, Nick's water tank exploded and flooded his home.
He reached out to the branch for help and the local SPCA was able to provide a foster home for Cloudy during the home repairs.
Soon into her stay, Cloudy gave birth to ten beautiful puppies.
"One of the most positive things that has come out of this pandemic is the opportunity we have had to build a relationship with smaller, remote communities," says Unser.
"They now know we are here to help in any way we can and will continue to do so."
Pet owners who are experiencing hardship due to loss of income or other unfortunate circumstances can learn more about the low-income spay/neuter program, pet food bank, or emergency boarding by calling the Sea to Sky location at (604) 898-9890. Emergency boarding is a case-by-case basis and depends on availability.