The decision by Squamish council to raise the landfill tipping fees will only worsen the problem of illegal dumping.
Let's face it: We already have a huge illegal dumping problem in Squamish, which I have frequently documented as have other community-minded citizens.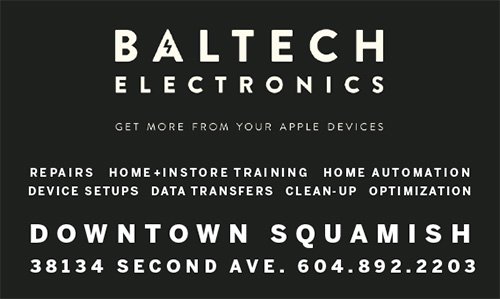 I urge our councilors and our citizens to take a drive to the Upper Squamish and see this stinking problem with their own eyes.
In fact, any civic minded citizen would be ashamed to live in Squamish once we see and realize the among of litter and garbage that is strewn around with scant respect for our local environment.
It goes without saying, but let us not forget that we are in the middle of a pandemic.
I say this to stress that there are a lot of people who are not working or cannot find work and raising the dumping fees is another add on to many costs people have to bear in this strange times we seem to find ourselves in.
I have myself seen an increase in illegal dumping since last March, particularly on all our back roads, and it keeps getting worse.
Take the Spit Road as one example.
Every year, I have picked up hundreds of pounds of garbage, and reported dozens of dumping infractions to Bylaw.
This is not to say that other areas of town are somehow left untouched.
Once you open your eyes to the problem, you will realise nearly every possible place in our beautiful town has become a dump, be it local parks, our streams, and even our precious recreational areas.
I strongly feel that raising the tipping fees will only worsen the problem. I once again ask you to please reverse this policy and find another way to pay for the landfill expansion.
Tim Cyr is a local photographer and long-time Squamish resident.