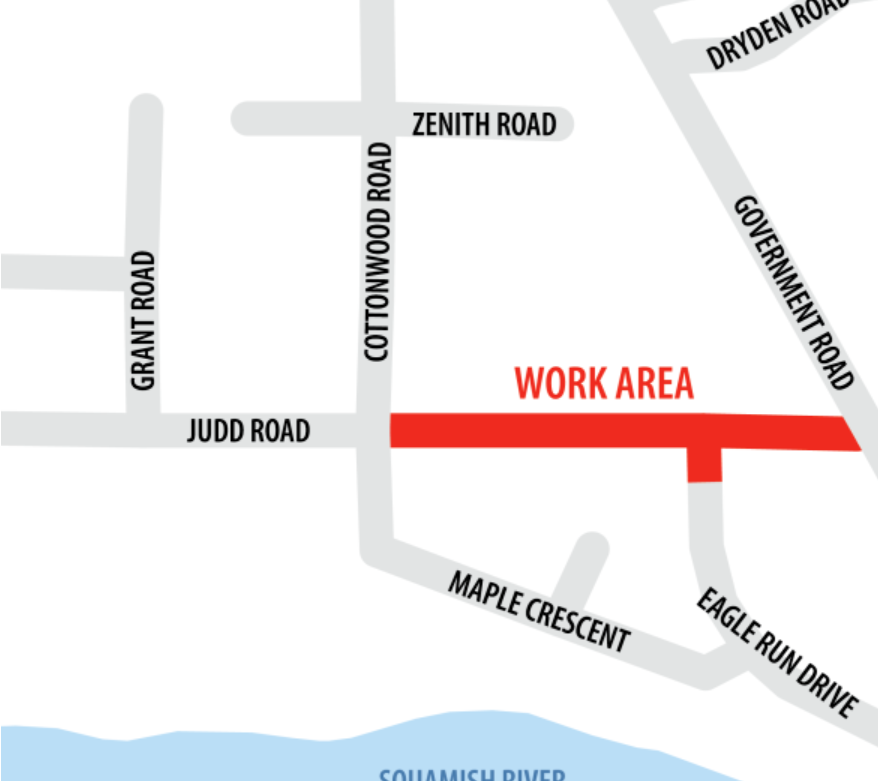 The District of Squamish is informing the community about potential delays from a water main upgrade project in Brackendale. Crews will be working on  watermain upgrades along Judd Road between Cottonwood Road and Government Road.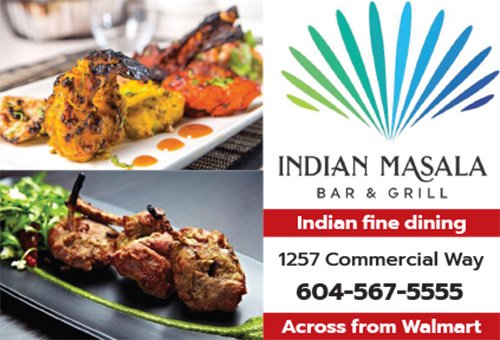 Some work is also scheduled for a small section on Eagle Run Drive. The work will begin Tuesday, May 23, and take place from 7 am to 6 pm and is expected to be completed by mid-August. Please expect delays and single-lane alternating traffic. Please note that there will be no parking in the work zone during work hours.  To avoid delays, plan your route around the work area whenever possible. Residents can also expect construction noise during working hours.
Perth Drive sidewalk
Construction of the Perth Drive sidewalk is also expected to begin in June this year and is  anticipated to be completed by September, weather permitting.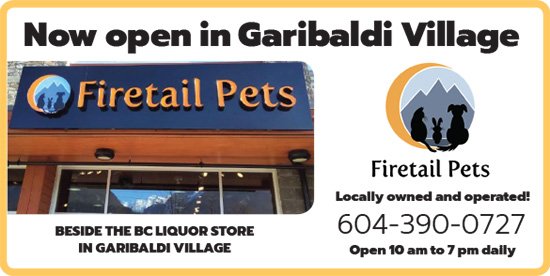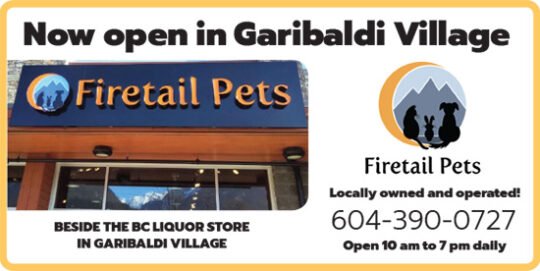 mprovements will include the removal of invasive plant species, construction of a new concrete sidewalk, installation of new wheelchair letdowns, new concrete curb and gutter, a new zebra crosswalk at Portree Way, sign installation, and drainage improvements. The existing ditches and mature trees will be retained.
The work will be conducted in phases to allow parking on the west side of Perth Drive for residential use while driveway access is closed. During construction, there will be single lane alternating traffic in place. To minimize the impact on homeowners, the Contractor has committed to limiting the closure of a residential driveway to a maximum of five days.