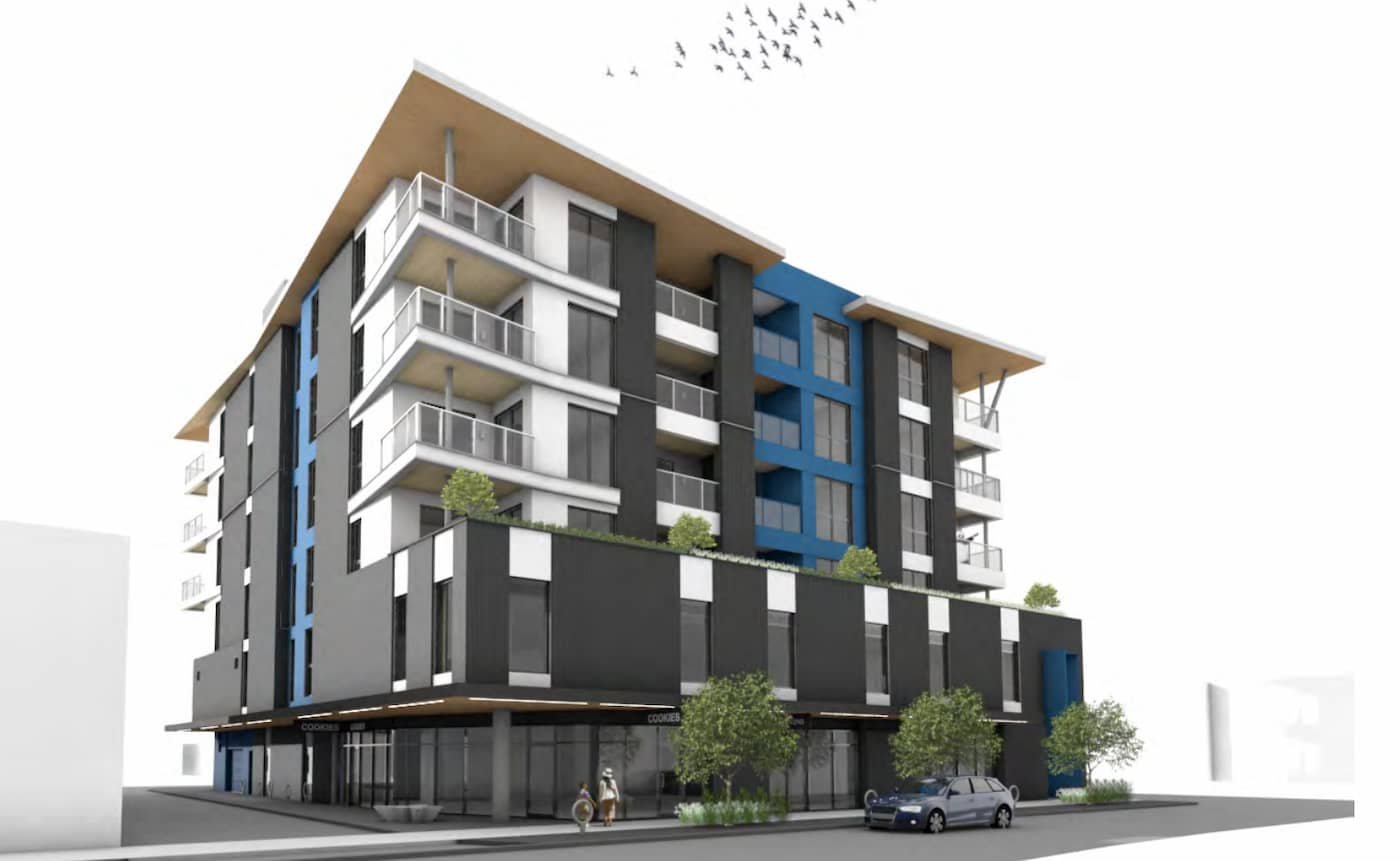 The District of Squamish has received a new development application for a 6-storey mixed-use building on Second Avenue in Downtown Squamish.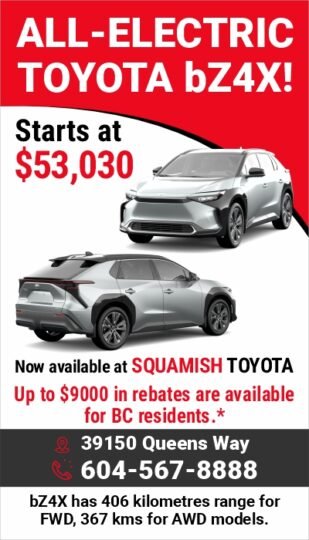 The building is proposed at 38054-38060 Second Avenue, which is currently occupied by two separate buildings that house a law office and a cannabis store. The mixed-use building will have commercial space and parking on the first two storeys and 31 residential units above. The applicant, Wescon (Squamish) Development Group is also seeking a variance to the interior side setback and a building height variance of 3.2m for a rooftop amenity space.
"Located in downtown Squamish, this project introduces a new and lively streetscape experience and creates continuity to the transitioning neighbourhood of Second Ave. The project will provide 595 square metre of employment space at levels 1 and 2 and 31 residential units from levels 3 to 6," notes a submission to the District.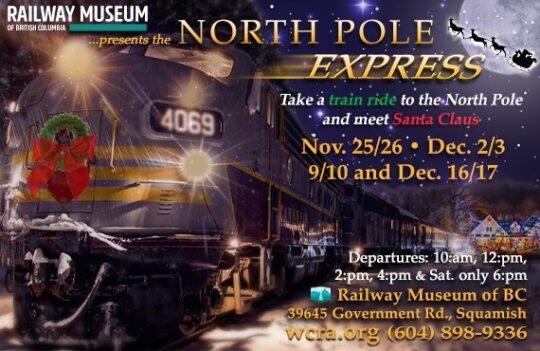 There will be 31 parking spaces, one for each unit, and four commercial parking spaces will be provided on site, which meets the parking requirements for Downtown Squamish. The developer also proposes 11 parking stalls to be equipped with Electric Vehicle charging with all parking stalls roughed-in for future EV charging. Bicycle Storage rooms are also provided on all residential floors with a total of 64 available spaces.
The 31 residential units include a mix of 1, 2, and 3 bedroom units, including dens, flex spaces, and generous storage. Every unit has a balcony designed to be responsive to the surrounding Squamish context and connection to the outdoors. Consistent with the Squamish Official Community Plan, the project located in the Downtown Squamish Commercial Centre, is "compact, walkable, and pedestrian oriented" and meets the Downtown Land Uses and Downtown Public Realm objectives of the OCP, the applicant adds.