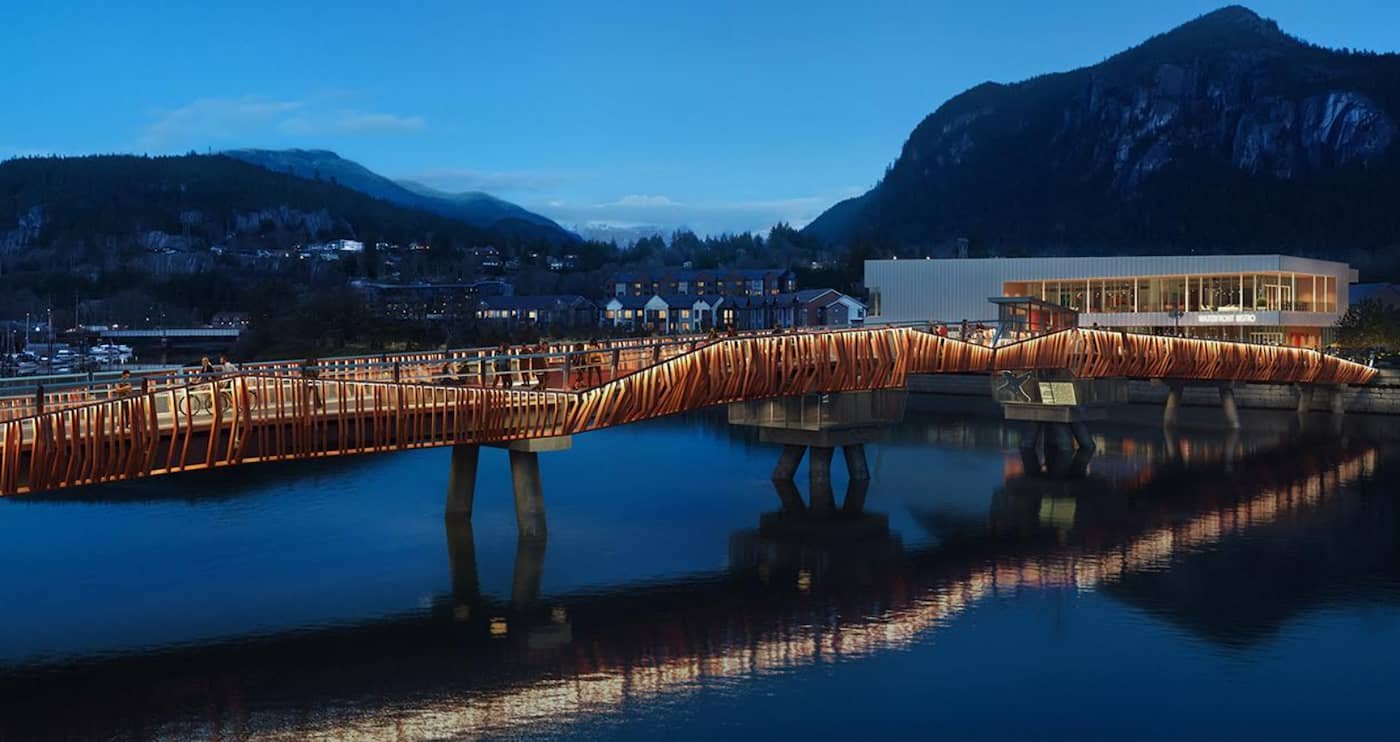 Bosa Properties Inc. and Kingswood Properties have announced that they will begin construction and related foreshore works on the Mamquam Blind Channel pedestrian bridge this month, as part of their SEAandSKY development.
The developers have just received approval from the Department of Fisheries and Oceans (DFO) to begin construction in the Mamquam Blind Channel. In a press release, the developers said the project aims to better connect SEAandSKY residents and surrounding neighbourhoods to downtown Squamish, providing convenient access to shops, services, and amenities. The bridge was approved by Transport Canada in 2020.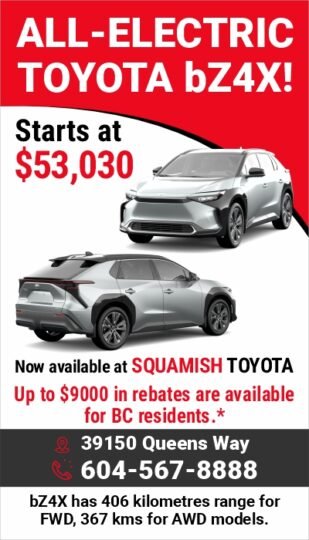 "This bridge is a big milestone for SEAandSKY residents and for Squamish at large – it's been a central piece of our vision for the community since we first began our masterplan design," said Lucas Berube, Director of Development, Bosa Properties. "Beyond being a beautiful piece of architectural achievement, the bridge will be a connector of community – enabling residents to easily access downtown Squamish, and welcoming the broader community to experience what makes SEAandSKY so special."
Designed by Rafael Santa Ana Architecture Workshop, the bridge, constructed of corten steel, will efficiently accommodate both pedestrian and waterway traffic. It will also feature artwork by Squamish Nation artists Carla Spence and Calvin Dawson. Key features include designated viewpoints with seating, accessibility provisions, a double drawbridge for waterway traffic flow and an operator's kiosk for bridge management.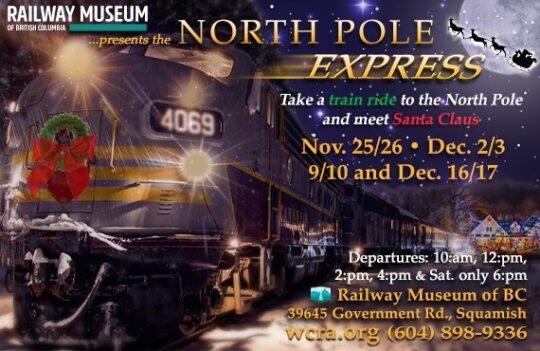 "This bridge is a significant addition to Squamish, one of Canada's fastest-growing municipalities, and seamlessly integrates with the expanding SEAandSKY community, which began in 2017," the company said.
The neighbourhood has brought more than 200 homes and seen the recent opening of a District-owned community park. Additional development includes more than 250 homes currently under construction and the establishment of a 25,000-sf amenity centre, which is set to begin construction in Spring 2024. In addition, 960 homes are proposed for the south half of the development. Once complete, the bridge will be owned and operated by the District of Squamish.