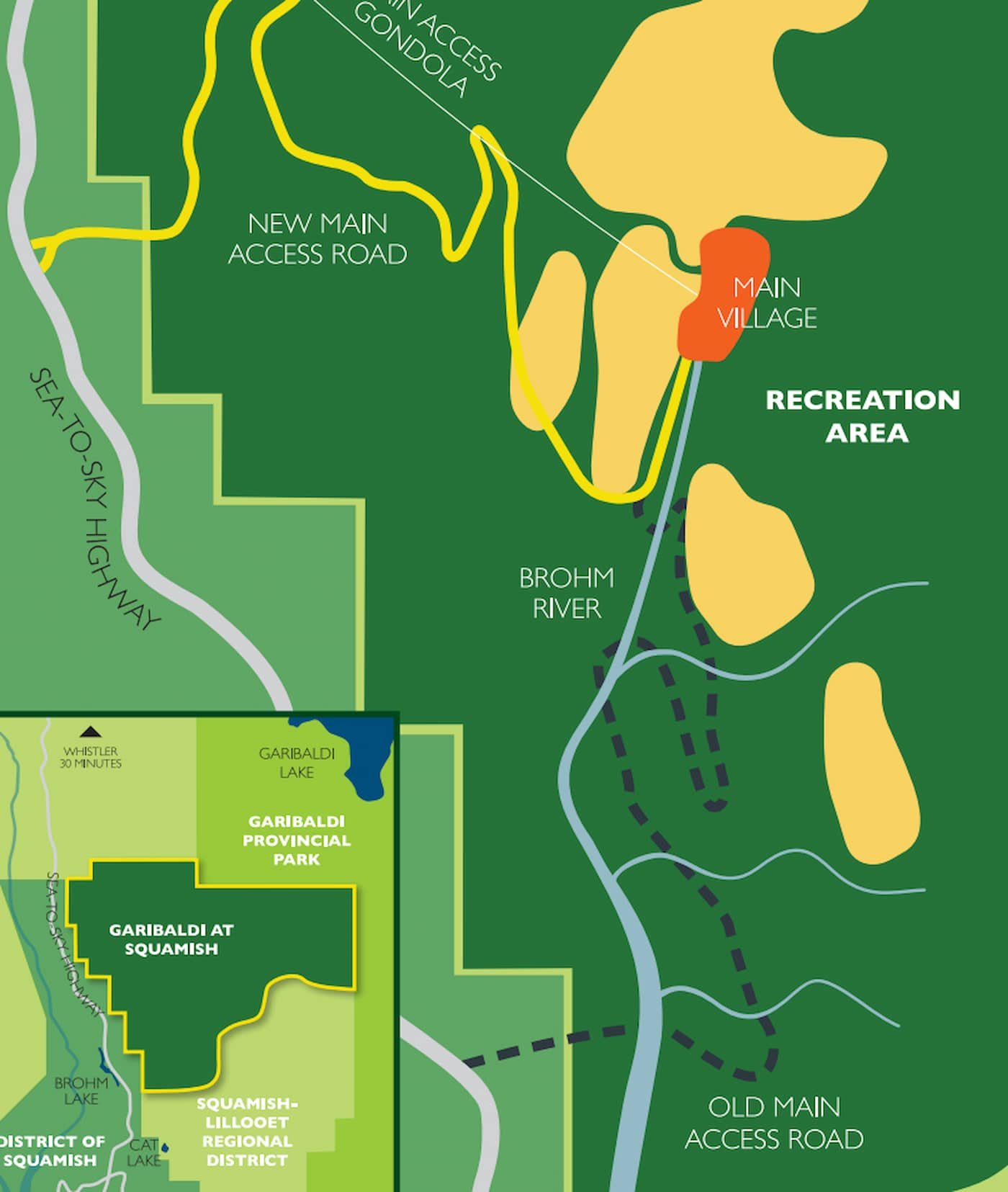 Garibaldi at Squamish says it's proposing a new access road to the resort, which, once approved, will be located approximately 13 kilometres north of Squamish on Brohm Ridge.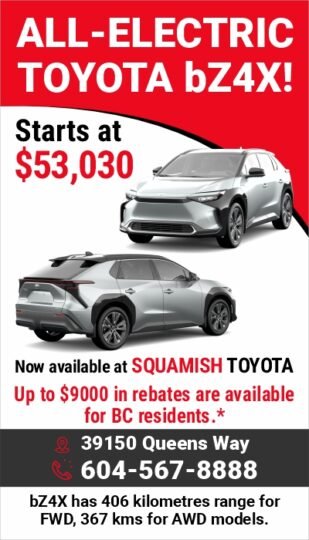 In the company's fall newsletter, GAS notes that the historical access to the project area has always been from the Cat Lake turn-off and the Brohm Forest Service Road. All versions of the resort so far have proposed an interchange and access road that more-or-less starts in this area, and roughly follows the Brohm FSR alignment.
Sign up for local news alerts from Squamish Reporter 
Last year, however, the resort says it started worked on the first preliminary design of the resort's highway interchange and access road. "This exercise identified impacts to the Brohm watershed and complex geotechnical issues that gave us more detail on environmental and cost implications," the resort said. "We decided to pivot and evaluate other road alignments that would take pressure off the Brohm River watershed, and we're happy to report we have a viable alternative."
The New Road Design
In the first half of 2023, Garibaldi at Squamish worked with the engineering firm WSP to advance an alternate alignment that would start approximately 8 minutes up the road and will steer clear of the Brohm River completely.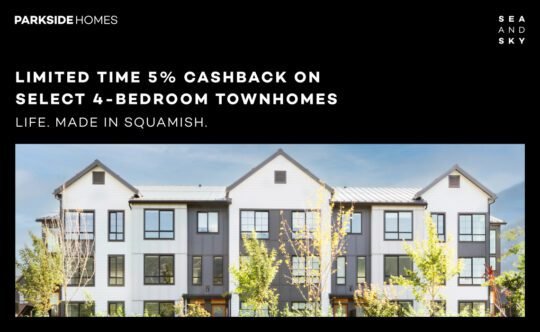 Starting just a bit south of the Culliton Creek, the  proposed new interchange and access road will now move up through some previously logged areas and ultimately join the Swift Creek FSR to get long-term visitors and residents to the main village. "We will still include a day skier parking lot and main access gondola to move day-visitors up to the main village," the resort notes.
In June last year, the resort also announced it's working on a Coast Salish Rainforest Spa at the resort.  In early 2022, Garibaldi at Squamish also received the hydrology report from water consultants on the test wells program from last fall.
"The great news is that the two test wells both produced water suitable for consumption, with the flow and recharge tests indicating good productivity for both wells. We are really excited about this outcome and we will continue to develop our on-mountain water program through 2022," the company said.